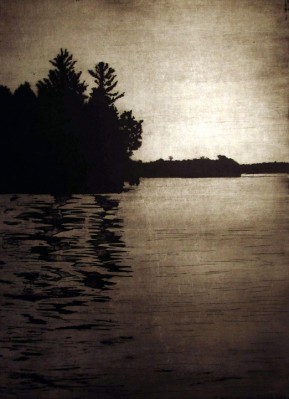 Medium: Etching, aquatint, chine colle
Dimensions: 22 x 30 inches
This etching is of the northern tip of Delamere Island known by locals as Peace's Point.
It is especially beautiful and peaceful in the early morning when the sun is rising and in the early evening when
the sun is setting. However, not everyone shares my love of this spot. There is a hidden rocky shoal in the
foreground where many boaters have left their propellers – just this side of Peace's Point.